Axum Children's Library
Championed by Dwight Sullivan (Yergalem, Dodola, 1970-72) and Janet Lee (Emdeber 1974-76)
With the launching of the new E&E RPCV website, we would like to take this opportunity to update everyone on the Axum Heritage Foundation Children's Library in Axum. Coinciding with Janet Lee's Fulbright Award and travel to Ethiopia (August 2017-June 2018), E&E RPCVs disbursed $7,500 to the Ethiopian Community Development Council to help in the establishment of a children's library within the Axum Heritage Foundation Library, which opened in its new building in May 2018.
This RPCV Legacy Program project has joined in the efforts of the Ethiopian Community Development Council (ECDC), founded by former Peace Corps language and cultural instructor, Dr. Tsehaye Teferra, in the building and development of the Axumite Heritage Foundation Library and Cultural Center in Axum, Ethiopia. This project is limited to supporting the development of a children's library.
Thanks to the generosity of E&E RPCVs and Denver Sister Cities, fundraising included direct donations, sales of Ethiopian-inspired jewelry crafted by Gloria Curtis (Asmara 1963–65), and the sale of Ethiopian scarves. Denver Sister Cities held a special Timkat celebration with proceeds dedicated to the children's library.
As is permitted by the Legacy Program, fund raising continues and an additional $1,000.00 has been raised for the library and for outreach.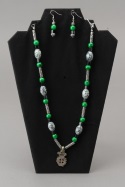 Jewelry by Gloria Curtis
The Axum Children's Library provided:
A welcoming area for all children of the community to read books, participate in story hours, participate in arts & crafts, and view movies.

Child-sized furniture that is comfortable and suitable for a variety of activities.

Age-appropriate books in English and local languages as they become available.

Decodable books by Midako Publishing to instruct children in learning the Fidel

A late edition of the World Book encyclopedia

Access to computers for older children for them to learn basic computer skills.

Shelving for the books and a desk for the library assistant.

Educational toys

A trained library assistant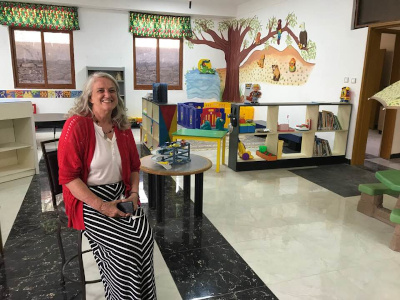 The Children's Library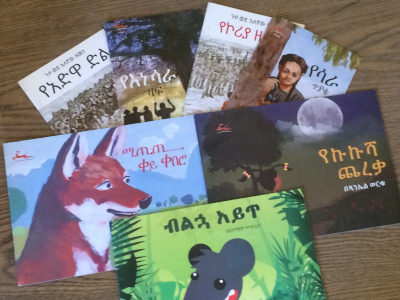 Amharic children's books published by Midako Publishing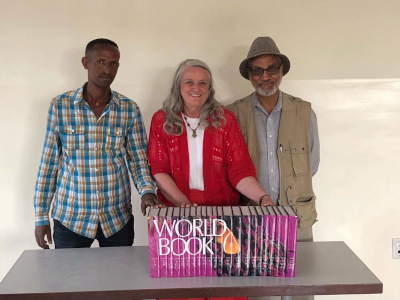 A donation of the latest edition of World Book encyclopedia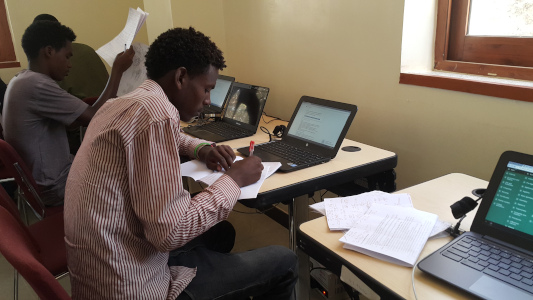 Special Thanks:
Dwight, Tsehaye, and Janet would like to give a special shout out to Bill and Betty Graff for their donation of 15 Chrome books and a RACHEL server complete with Ethiopian curriculum, Khan Academy, the Hesperian guides (Where there is no Doctor), and other types of software for the library project. Janet matched the donation with 15 Chromebooks of her own. The Axumite Heritage Library was also the recipient of the first International Relations Round Table (American Library Association) Mission Enhancement Grant in support of this project. The Chromebook lab has been heavily used, with the Ethiopian curriculum being the most popular.
We are also very pleased that Peace Corps Ethiopia assigned a third-year PCV, Jeremy Moree, to work with us on a full-time basis throughout the year.
To support the Axum Children's Library . . .
. . . you can send a check to:
Ethiopia & Eritrea RPCVs
c/o Randy Marcus
1634 Martha Terrace
Rockville MD 20852-4134
Make out your check to "Ethiopia & Eritrea RPCVs," and in the subject line enter "Axum Children's Library." Include your email and home address for tax receipt.
To donate via PayPal, click on the following link: PayPal
To donate online through "Just Give" click on the following button (a small processing charge will be included): Donate Now
---